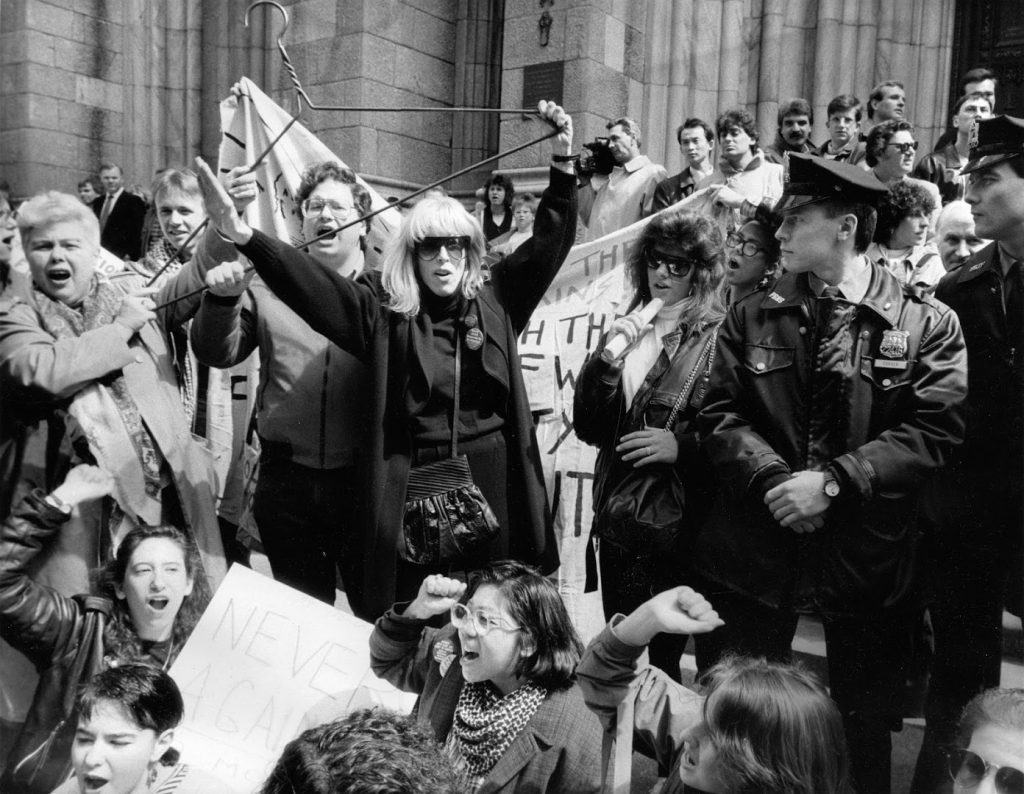 Merle Hoffman: 'This is about every woman, it affects all of us'
By Carlene Thomas-Bailey | June 11, 2012 – Merle Hoffman, who opened a clinic providing abortions before they became legal across America, talks about her career as a battle. "This is a full-frontal war on women and I've been in this war for over 40 years. I've seen it change its tactics – it was a guerrilla war, then my friend Tiller [abortion provider Dr George Tiller] was killed. The only thing that amazed me when it started this time round was how open it was, it used to be a subtle attack, but now it's very direct."
Few would argue that abortion rights are under ferocious attack in the US, nearly 40 years after the landmark Roe v Wade supreme court decision made abortions legal across all states. Activism by groups such as Americans United for Life led to a record-breaking number of bills in the US restricting abortion access last year, and more this year, according to Guttmacher Institute for reproductive health.
These proposals, which include women being made to have a transvaginal ultrasound before an abortion, are a step too far for Hoffman, who started one of the first legal clinics in New York, Choices, in 1971 and who has chosen this year to publish a personal and highly charged memoir.
"I believe that the power of the state has to stop at my skin and if that same power is going to come in through the medical provider I have to access in order to exercise my constitutional right that's a really unacceptable situation," Hoffman says, shaking her head in her office in Jamaica, Queens, a poor neighbourhood close to New York's JFK Airport.
In the room with us there is a giant coathanger, a nod to the back-alley abortions that bedevilled the illegal industry and a prop Hoffman has taken to marches outside cathedrals ever since setting up Choices. Throughout the 1970s and 80s, a time when she also set up the feminist magazine On the Issues, she was shown in newspaper photos standing on podiums wielding her hanger. She calls the hanger a "realistic icon of the future of millions of women if in fact anti-choice forces get their way" because "women will always choose to end pregnancies that they can't have".
Hoffman, who is little known outside the US, writes in the book about giving up her dream of becoming a concert pianist after working in a doctor's surgery to pay for university. "It all started with the first patient – and how profoundly moving it was for me to hold her hand, to be with her and to share that experience. That she came in such a crisis and within a few hours she could go out and return to her life as she knew it. That was an extraordinarily powerful thing for me."
Hoffman's book, Intimate Wars, details her own decision to have an abortion as a young woman, as well as her decision at 58 to adopt a daughter, her experience running Choices, her role in the feminist movement and her affair with a married doctor she worked with. She also talks about her fellow abortion providers being killed and the death threats she received, from the 1979 firebomb that destroyed her friend Bill Baird's clinic in Long Island, New York, to the around 178 staff who have received death threats since 1977, to the women who stand outside her clinic saying to patients: "Don't kill your baby."
Talking about her safety, Hoffman says: "In the early 90s I had armed guards for three months because of the threats. Now, I'm careful and vigilant … but this is the work. Of course it's tough to be under consistent and relentless attack, and sometimes I would be depressed and want to give it all up. But it's like a marriage, I always came home, and home was the work."
Despite threats, the clinic became a huge success and Hoffman was for a time the only female owner of a licensed abortion facility in New York. As the clinic became profitable, the fact that Hoffman made money from the endeavour raised eyebrows. Today, Hoffman is well-off but the clinic still provides healthcare at reasonable prices and there is a system to provide on-the-spot care for women on Medicaid and help for illegal immigrants. The new younger feminist movement, which is battling this relentless attack against women (including the recent Unite Against the War on Women marches), excites her.
"It's beginning again, the recapitulation of a very vibrant, active women's movement. Young women are really saying we want to take back the definition of what our sexuality is and what our rights are. I think that America's women – the young and veterans of the feminist movement – have been awakened to the threat that this is about every woman, it affects all of us," she says. At current rates, one in three women in the US will have an abortion before the age of 45.
Hoffman believes that the biggest obstacle women have to overcome is to believe they are in charge of their own personal decisions about motherhood. She loves being a mother, and says it has committed her more deeply to women's right to choose. She argued on BBC Radio 4 Women's Hour recently that between the church, the state and a woman, there is only one person who should decide when or whether or not a woman should be a mother.
"The abortion issue is a tremendously nuanced and complicated one. It brings up so many different parts of how we see ourselves in the world and in society, life, the meaning of life. That's why it has to be so profoundly personal. Women are the only ones … ultimately the decision has to rest with them."
Intimate Wars: The Life and Times of the Woman who Brought Abortion from the Back Alley to the Boardroom by Merle Hoffman is published by The Feminist Press.